The Challenge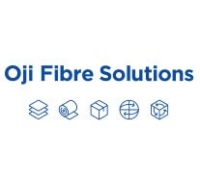 Oji Fibre Solutions' legal team faced a challenge when one of its legal professionals departed. This sudden vacancy meant they needed interim support during the recruitment and training of a replacement. Simon Codling, General Counsel at Oji Fibre Solutions (one of Australasia's leading manufacturers of pulp, paper and wood-fibre based packaging solutions), had heard about Juno's reputable team of experienced lawyers and so reached out. 
The Solution
"Juno helped to solve our challenge by identifying the perfect resource for us both in terms of experience and the right fit for our team and our business." 
Engaging with Juno proved to be a seamless process for Simon. After detailing his requirements, Juno recommended Jenine Briggs for the role. An introductory video call between Simon and Jenine followed, after which the engagement was confirmed. 
"Then Jenine just swung on in, right to the rescue," Simon recalled. "Jenine's integration was smooth, and she not only offered interim support to the business on a range of matters, but also provided her expertise on projects the legal team was working on, such as revising our transaction approvals." 
Furthermore, the flexibility and adaptability of the engagement were highlighted once the new team member joined, as Oji Fibre Solutions requested an extension to Jenines's engagement to assist with onboarding their new lawyer.  
Summing up Juno's impact, Simon said, "It's a well-run operation, and it was the obvious choice for us." 
The Benefits
Juno's engagement, particularly with Jenine, provided several advantages for Oji Fibre Solutions: 
Immediate support: From day one, Jenine's expertise enabled her to integrate with the Oji Fibre Solutions team, providing the necessary support. 
Expertise: Jenine was more than just a placeholder in the team. Her experience meant she was able to support projects and bring expertise to the legal team's improvement plan initiatives, such as transaction approvals. 
Smooth onboarding: Thanks to Jenine, the legal team could efficiently integrate their new member into a stable environment. "Jenine's presence significantly eased the transition for our new lawyer," Simon observed. 
Community connection: Oji Fibre Solutions now feels part of the larger Juno community and appreciates the ongoing knowledge sharing through Juno's newsletters and webinars. 


"I can only say positive things about our engagement with Jenine. I genuinely think Juno fills a unique and valuable niche in the market."
Simon Codling,  General Counsel
Dedicated in-house legal
Bring one of New Zealand's top in-house lawyers into your team on a dedicated basis at your office or from our's. Flex up your existing legal team as and when you need or create a new legal function or project resource. All our lawyers are senior executives and proven 'top talent' who understand your requirements and jump right in - while our flexible service options ensure you aren't paying for resource you don't need.
Services include:
Lawyers on demand
Seconded legal talent
Virtual general counsel
Capacity overflow
Parental leave cover
Project resource 
Dedicated in-house legal