The Challenge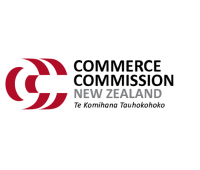 Following a significant restructuring within the organisation, the legal team at the Commerce Commission, led by General Counsel Andrew Riseley, faced the task of aligning their team's legal services with the new client base and meeting their changing needs. Andrew recognised that it might be helpful to have someone who understood what good modern in-house service looks like to ask what it is they need and what changes the legal services function could make to enhance that offering. Knowing this was going to be a bespoke service, they went searching for an adaptable solution. 
The Solution
Andrew had heard of Juno and of Jeremy's reputation and experience in senior roles in both state and private sector in-house teams and was interested to know more. Upon discovering on the Juno website that consultancy was a service offering, the organisation engaged Jeremy to conduct an in-depth assessment. 
"I wasn't quite sure what we were going to get because it's quite a bespoke service. I thought this could either be really helpful or not particularly helpful."  - Andrew Riseley 
Jeremy's approach involved interviewing Board, Executive Team, and key Managers and the internal legal team to gain a comprehensive understanding of their requirements and current practices. He also sought input from external legal providers, offering a holistic view of the organisation's legal landscape. 
The Commerce Commission was presented with a comprehensive report, capturing valuable insights, and presenting 30 recommendations for improvement and tangible ways to take the team "from good to great". The recommendations enabled the organisation to prioritise its efforts, focusing on short-term goals while keeping long-term objectives in mind. The report has served as a blueprint for the organisation's business plan, empowering them to make strategic decisions that would enhance their offering. 
The Benefits
The engagement with Juno resulted in numerous tangible benefits for the legal team at Commerce Commission. Firstly, the report helped frame the business plan, providing a clear roadmap for enhancing the legal services function. It sparked conversations and explorations into areas such as Court appearance work and identified priority areas for change. The ongoing reference to the report ensured that the organisation could revisit the suggestions periodically, allowing for continuous improvement and adaptation to evolving needs. 
"We've led the way internally as a service function, taking on the challenge of thinking about the service that we're delivering and really going out and asking its clients, "What do you want from us?" but also being able to say to them, "This is where we think we can help more" and having an expert to facilitate that." -  Andrew Riseley. 
Moreover, Jeremy's impartial evaluation and expertise lent credibility to the report, instilling confidence among the board and senior leadership. The organisation's proactive approach in seeking external advice and engaging in constructive dialogue with clients fostered a culture of continuous improvement and strengthened the team's role. The insights gained, combined with the actionable recommendations, empowered the legal team to enhance their services, drive innovation, and better serve their clients.
"It's been very helpful.
"There's a lot of validation that comes from having someone with Jeremy's experience look at your team and say, "I've seen the good, the bad and the ugly when it comes to in-house teams and, yeah, you are good, but there are things you can do to be even better". It's helped frame our business plan for the past two years.
"It's not just Jeremy's expertise, but he also has a great manner about him and is very practical. He draws on that extensive in-house experience to be able to think, "What would I want to know if I was the General Counsel or Chief Legal Advisor leading this team? What practical things would I want to know to make the service offering better?" It's one thing to have a diagnosis of the problem, and it's another thing to have some really practical steps you can take and give you a roadmap to work through." 
Andrew Riseley, General Counsel/General Manager, Legal Services at New Zealand Commerce Commission
Legal team consulting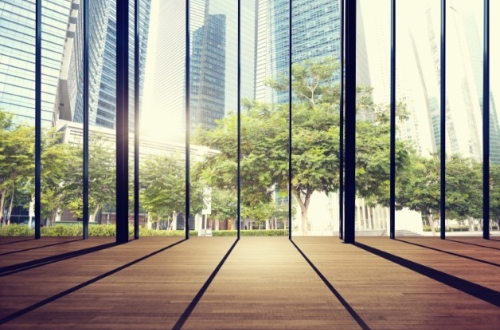 We help organisations improve how they manage their legal risk. Whether shaping a new in-house legal function, or boosting your existing team's strategy and performance, our senior lawyers bring their external perspective and corporate experience to identify your legal needs and help your business succeed.
Services include:
Legal function strategy and design
Improving the efficiency and performance of your legal-business interface
Mapping organisational priorities against deployment of legal resources
Change management and team engagement
Benchmarking and leading practice
Workshop and team day facilitation
Legal team consulting