The challenge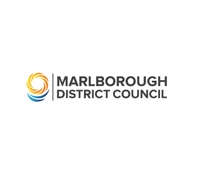 Marlborough District Council, like most local authorities, was facing having to deliver a broad range of services and faced a range of demands on their resources from within the council.  As a local authority Marlborough District Council's legal team operates in an increasingly complex legal environment. 
To cope with these demands the Council wanted to ensure that its legal function was correctly resourced and able to quickly adapt to provide optimal support. The challenge facing the legal team's finite resources was delivering a workable solution amidst the scrutiny on expenditure that all public bodies face.
The solution
Juno Legal was engaged by the Council to undertake a collaborative process aimed at identifying the best strategy for the legal function. The Council chose to work with Juno, as since our inception we have worked alongside many local government clients.    
Juno worked with the Marlborough District Council to design a new legal approach that created a cohesive function with clear accountability for legal risk management. Importantly, the solution worked on and presented to Council was one that aimed to put no undue strain on budgets and resources.
As part of the solution Juno recommended the recruitment of a General Counsel to manage an integrated legal function, and get better value from external providers.
The benefits
By working within the Marlborough District Council and creating a new structure and new leadership with the appointment of a General Counsel, we helped to create a more coordinated approach. This helped the legal function to have a better control over the use of external legal providers which provided consistency, quality, and most importantly a greater cost effectiveness over the services provided.
Legal team consulting
We help organisations improve how they manage their legal risk. Whether shaping a new in-house legal function, or boosting your existing team's strategy and performance, our senior lawyers bring their external perspective and corporate experience to identify your legal needs and help your business succeed.
Services include:
Legal function strategy and design
Improving the efficiency and performance of your legal-business interface
Mapping organisational priorities against deployment of legal resources
Change management and team engagement
Benchmarking and leading practice
Workshop and team day facilitation
Legal team consulting