The challenge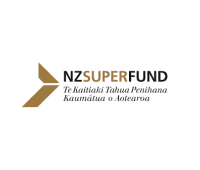 Juno Legal has been working with NZ Super Fund on an ongoing basis providing legal support to their in-house team. As part of this relationship, Juno Lawyer Matt Farrington learnt that the NZ Super Fund team were not satisfied with their existing legal technology.

Head of Legal, Cristina Billett says, "We know there's technology out there, so our question was: how can we utilise this tech to help the legal team deliver our legal services to the wider Guardians and how we can best utilise the products that are available to us?"
This led to Matt coordinating and co-facilitating a Legal Hackathon for the in-house team.
The solution
The Legal Hackathon: a Legal/IT day of strategic thinking to identify issues and pinch points. "Everyone's busy, so we thought how do we start? What do we want to achieve? And how do we build up an IT road map to get there? It's often about having the headspace and the time to be strategic."
Creating a concentrated learning environment to look at how technology and the new rollout of Microsoft 365 could help the legal team was the concept behind the 'Legal Hackathon'. Working in collaboration with Senior Business Analyst Kirsty Anthony from the Business Solutions team, Juno Lawyer Matt Farrington, and the Legal team spent a day together brainstorming the difficulties the Legal team have, and how we could use IT and in particular Microsoft 365 tools to address these, including to simplify and further digitise their work.
The benefits
It was great having Matt along who understood both the legal and IT sides, as he could give us an example of how we could use the 365 tools to solve some of the legal team's problems.

I feel that I came out of the day having been shown exactly what the legal team's requirements are and how I could help.

It was a really effective way to get results. In a short amount of time we got something that was useable.
Kirsty Anthony - Senior Business Analyst NZSF
Legal tech advisory
Use your technology better - or see how new tech investment could improve your legal team or law firm. We work alongside your team to scope, embed, monitor and trouble-shoot optimal technology options to track matters, manage documents and capture knowledge. 
Services include:
Independent solution design and implementation
Needs analysis
Optimising use of existing systems
Reconfiguring existing technology
Legal operations advisory and coaching
Training and user buy-in
Legal tech advisory