The challenge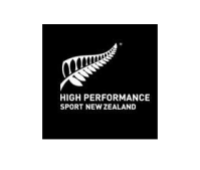 Many in-house legal functions are under-resourced and stretched. In many cases across Aotearoa, companies and organisations have only one full-time legal employee, which they turn to for everything. This was the situation at High Performance Sport New Zealand (HSPNZ) who sought help from the Juno Legal team. Their General Counsel is the sole in-house legal counsel, is an active member of the HPSNZ senior leadership team, and is also currently leading the implementation of the Wellbeing and Engagement system shift in HPSNZ's 2024 strategy.
HPSNZ came to Juno seeking someone who could immediately pick up some of that sheer volume of work, ranging from contractual advice and support, responding to OIA requests to advising on risk, compliance and integrity issues.
The solution
Juno were able to meet this challenge by providing Sarah Dalziell-Clout, a Juno Lawyer with not only the legal capability required, but who also had high performance capability - having had a (non-legal) role in the past within the high performance sport system. Sarah was able to immediately hit the ground running, demonstrating flexibility and adaptability by supporting HPSNZ in a manner and tone that was appropriate to a high performance sporting context (as opposed to that of a commercial business setting) on a wide range of matters.
The benefits
As a team, HPSNZ's General Counsel and Sarah Dalziell-Clout were able to:
Better meet the daily needs of the organisation, simply by reducing some of the capacity constraints within the legal space;
More actively engage and partake in project/initiatives within the organisation which may otherwise have been limited;
Proactively support the organisation, by drafting and refining a number of templates and processes for  use going forward; and
Support and challenge each other – the benefit of having two senior legal minds to sense check, knowledge-share and collaborate can not be understated.
Furthermore, during a time when Sport NZ and HPSNZ have been subject to a governance and organisational review, using Juno also provided HPSNZ with time to assess the wider legal needs of the organisation and how that might look in a future structure, without having to commit to permanent resource.
Sarah's previous experience – both from a legal perspective, as well as her time spent as a high performance director for Equestrian New Zealand – have made her a huge asset from day one, ensuring that her advice is well tailored to our sector. She's a great sounding board and a lovely person to have on the team, which is why we've been thrilled to be able to extend her contract more than once. Working remotely has proved no barrier to providing the support we need.
Neena Ullal, General Counsel, High Performance Sport New Zealand
Dedicated in-house legal
Bring one of New Zealand's top in-house lawyers into your team on a dedicated basis at your office or from our's. Flex up your existing legal team as and when you need or create a new legal function or project resource. All our lawyers are senior executives and proven 'top talent' who understand your requirements and jump right in - while our flexible service options ensure you aren't paying for resource you don't need.
Services include:
Lawyers on demand

Seconded legal talent

Virtual general counsel

Capacity overflow

Parental leave cover

Project resource 
Dedicated in-house legal