The challenge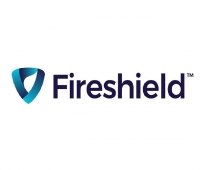 A Christchurch entrepreneur was adding to his various businesses by setting up a hunting, fishing and heli-skiing tour company. Alongside this new venture came extra compliance and legal responsibilities. He needed flexible legal advisory services to help get the business operational and to assist with the proposed purchase of a separate hunting business. He was unable to commit to set hours for a permanent in-house counsel and the cost of engaging an external law firm was not feasible.
The solution
Anthea Herron, our Christchurch based lawyer was able to quickly understand the business owner's needs and agree a flexible working approach that would be able to deliver against the requirements and within the budget.
This meant that Anthea was able, within a short space of time, to be able to deliver shareholder agreements, funding arrangements, customer and supplier agreements and regulatory compliance together with due diligence and sale documents for the proposed purchase.
The benefits
The client benefitted from having Anthea, a highly experienced commercial lawyer, who having worked previously in in-house roles within the corporate and business sphere, could quickly and easily deliver the exact legal and commercial outcomes the Christchurch entrepreneur required.
Beyond this, while Anthea was involved with this project, she also got to know the client's other businesses and has continued to support these on an as-needs basis.
Bespoke solutions
You tell us what you need - and we deliver. The bespoke services we have designed and delivered for clients upon request include:
strategic advisory
governance and company secretarial
legal health checks
independent inquiries and investigations
litigation strategy reviews
legal team and business training
benchmarking
privacy advisory
building compliance frameworks
coaching for new general counsel, and
other customised services.
We can adapt to suit your needs and budget as required.
Bespoke solutions